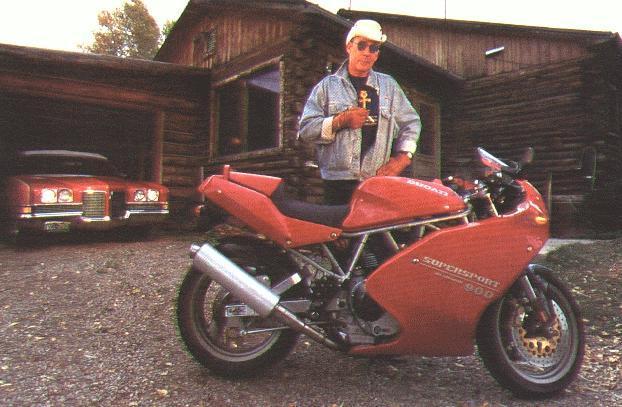 I was reminded the other day of this classic piece. It is loosely about motorcycles, but it is mostly about a certain mindset, I think. What do you think?
"Song of the Sausage Creature" by Hunter S. Thompson
http://www.latexnet.org/~csmith/sausage.html
Select quotes:
"There are some things nobody needs in this world, and a bright-red, hunch-back, warp-speed 900cc cafe racer is one of them - but I want one anyway, and on some days I actually believe I need one. That is why they are dangerous."
"Of course. You want to cripple the bastard? Send him a 130-mph cafe-racer. And include some license plates, he'll think it's a streetbike. He's queer for anything fast."
"Some people will tell you that slow is good - and it may be, on some days - but I am here to tell you that fast is better. I've always believed this, in spite of the trouble it's caused me. Being shot out of a cannon will always be better than being squeezed out of a tube. That is why God made fast motorcycles, Bubba...."
"That is the attitude of the new-age superbike freak, and I am one of them. On some days they are about the most fun you can have with your clothes on. The Vincent just killed you a lot faster than a superbike will. A fool couldn't ride the Vincent Black Shadow more than once, but a fool can ride a Ducati 900 many times, and it will always be a bloodcurdling kind of fun. That is the Curse of Speed which has plagued me all my life. I am a slave to it. On my tombstone they will carve, 'IT NEVER GOT FAST ENOUGH FOR ME.'"